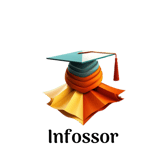 NOVA University of Lisbon (NOVA)
NOVA University of Lisbon is a highly prestigious and well-respected institution of higher education in Portugal. It was founded in 1973 and has since become one of the top universities in Portugal, known for its excellent academic programs and cutting-edge research initiatives. NOVA offers a wide range of undergraduate and graduate programs in areas such as science, technology, medicine, social sciences, and humanities. The university is also home to a number of research centers and institutes, which tackle some of the most pressing issues of our time, from climate change and renewable energy to social inequality and health. One of the unique features of NOVA is its commitment to interdisciplinary research and teaching. Faculty members and students from different departments often collaborate on projects, bringing together their diverse perspectives and expertise to tackle complex problems. Additionally, NOVA is a strong advocate for sustainability and has taken numerous steps to reduce its carbon footprint and promote environmentally-friendly practices on campus. Overall, NOVA University of Lisbon is a dynamic and innovative institution that is dedicated to providing its students with a world-class education and preparing them to become leaders in their fields.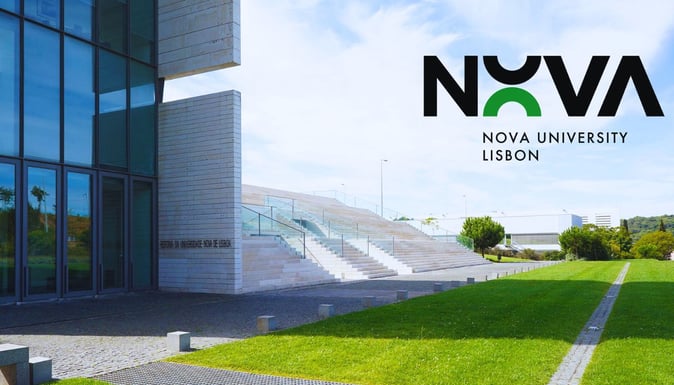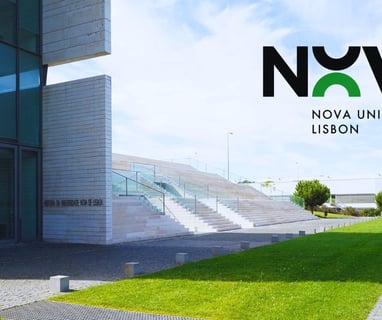 The NOVA University of Lisbon (Universidade NOVA de Lisboa) offers a diverse range of subjects across its various faculties and departments. Here are some common subject areas:
1. Nova School of Business and Economics (Nova SBE)
Economics

Finance

Management

Business Administration
2. Faculty of Sciences and Technology (Faculdade de Ciências e Tecnologia)
Biology

Computer Science

Mathematics

Physics

Environmental Sciences
3. Faculty of Social and Human Sciences (Faculdade de Ciências Sociais e Humanas)
Anthropology

Communication Sciences

History

Languages and Literatures

Philosophy

Sociology
4. Faculty of Law (Faculdade de Direito)
Law

Legal Sciences

International Relations
5. Faculty of Medical Sciences (Faculdade de Ciências Médicas)
Medicine

Biomedical Sciences

Pharmaceutical Sciences

Nutrition Sciences
6. NOVA Information Management School (NOVA IMS)
Information Management

Data Science

Geospatial Technologies
7. Faculty of Fine Arts (Faculdade de Belas-Artes)
Fine Arts

Design

Visual Arts
8. Nova School of Science and Technology (Nova SCS)
Aerospace Engineering

Biomedical Engineering

Civil Engineering

Electrical and Computer Engineering

Industrial Engineering and Management

Mechanical Engineering
The admission procedure for international students at NOVA University of Lisbon typically involves the following steps:
Application: International students must submit an online application through the university's website, including all required documentation, such as transcripts, personal statement, and proof of English proficiency.

Evaluation of academic records: The university will evaluate the student's academic records to determine if they meet the admission requirements for their chosen program.

English proficiency test: International students whose first language is not English must take an English proficiency test, such as TOEFL or IELTS, to demonstrate their ability to understand and communicate in the language.

Acceptance: Once all required documents have been received and evaluated, the university will notify the student of their acceptance or rejection. If accepted, the student will receive an admission letter and instructions on how to complete the enrollment process.

Enrollment: International students must complete the enrollment process by paying the required fees and completing any additional forms.

Visa application: International students who are not citizens or residents of the European Union must apply for a student visa to study in Portugal.
Note: It is important to note that admission requirements and procedures may vary depending on the specific program and may change over time. International students are advised to check the university's website for the most up-to-date information.