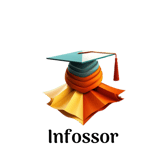 Portugal
EU member country since 1986, Euro area member since 1999, Schengen area member since 1995. 🇵🇹 Study in Portugal - Embrace a World of Opportunities! 🎓 Discover Portugal's rich cultural heritage and outstanding academic institutions while pursuing your dreams. Whether you're drawn to historic cities, breathtaking landscapes, or cutting-edge research, Portugal offers it all. Experience top-notch education in diverse fields, taught by esteemed professors. Immerse yourself in a vibrant and welcoming community, making friends from around the globe. From bustling Lisbon to picturesque Porto, every corner is an adventure waiting to unfold. Embrace a life-changing journey, honing your skills and expanding your horizons in this captivating country. Join us and become part of Portugal's legacy of excellence! #StudyInPortugal #EducationAbroad 🌍📚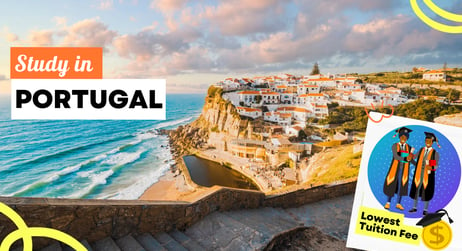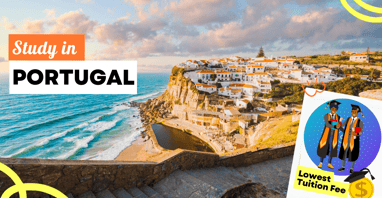 Portugal is a country in Southern Europe with a rich history and culture. It is also a popular destination for international students who want to pursue their higher education. A recent study conducted in Portugal revealed some interesting insights into the country's education system.
The study found that Portugal's education system is highly regarded internationally, with universities offering quality education and research opportunities. In particular, the country is known for its strengths in science and technology, as well as its programs in social sciences, humanities, and business.
Furthermore, the study found that Portugal is an affordable destination for international students, with relatively low tuition fees and cost of living compared to other European countries. The country also offers a wide range of scholarships and grants to support students financially.
However, the study also highlighted some challenges faced by international students in Portugal, including language barriers and difficulties in finding suitable accommodation. These issues can be overcome through language courses and support services provided by universities and other organizations.
Overall, the study suggests that Portugal is an excellent destination for international students looking for quality education at an affordable cost. With its rich cultural heritage and vibrant student life, Portugal offers a unique and rewarding experience for those who choose to study there.
Here is a list of Universities in Portugal:
Public universities
Polytechnic institutes
Polytechnic Institute of Beja

Polytechnic Institute of Coimbra

Polytechnic Institute of Castelo Branco

Polytechnic Institute of Cávado and Ave

Polytechnic Institute of Santarém.

Polytechnic Institute of Setúbal

Polytechnic Institute of Viana do Castelo

Polytechnic Institute of Viseu

Polytechnic Institute of Tomar

Polytechnic Institute of Guarda

Polytechnic Institute of Leiria

Polytechnic Institute of Lisbon

Polytechnic Institute of Portalegre

Polytechnic Institute of Porto

Escola Superior de Enfermagem de Lisboa

Escola Superior de Enfermagem do Porto

Escola Superior de Enfermagem de Coimbra

Escola Superior de Hotelaria e Turismo do Estoril

Escola Náutica Infante D. Henrique
Private universities
Portucalense Infante D. Henrique University
Private polytechnic institutes and schools
Academia Nacional Superior de Orquestra

Atlântica - Escola Universitária de Ciências Empresariais

Escola Superior de Negócios Atlântico

Conservatório Superior de Música de Gaia

Escola Superior de Artes e Design

Escola Superior Artística de Guimarães

Escola Superior de Educação de Almeida Garrett

Escola Superior de Educação de João de Deus

Escola Superior de Educação de Paula Frassinetti

Escola Superior de Educadores de Infância Maria Ulrich

Escola Superior de Saúde do Alcoitão

Escola Superior de Saúde Atlântica

Escola Superior de Saúde da Cruz Vermelha Portuguesa

Escola Superior de Saúde de Santa Maria

Escola Superior de Tecnologias e Artes de Lisboa

Instituto de Estudos Superiores de Fafe

Polytechnic Institute of Maia

Instituto Português de Administração de Marketing

Instituto Superior de Gestão e Administração de Leiria

Instituto Superior de Administração e Gestão

Instituto Superior de Serviço Social do Porto

Instituto Superior de Administração e Línguas

Instituto Superior de Ciências da Administração

Instituto Superior de Ciências Educativas

Instituto Universitário de Ciências Psicológicas, Sociais e da Vida

Instituto Superior de Ciências Empresariais e do Turismo

Instituto Superior de Ciências da Informação e da Administração

Instituto Superior de Comunicação Empresarial

Instituto Superior D. Dinis

Instituto Superior de Entre Douro e Vouga

Instituto Superior de Novas Profissões

Instituto Superior de Paços de Brandão

Instituto Superior Politécnico Gaya

Instituto Superior Politécnico do Oeste

Instituto Superior de Tecnologias Avançadas de Lisboa

ISAVE - Instituto Superior de Saúde

Instituto Superior de Educação e Ciências

ISLA - Instituto Politécnico de Gestão e Tecnologia

ISLA - Instituto Superior de Gestão e Administração de Santarém

Escola Superior de Enfermagem Dr. José Timóteo Montalvão Machado

Escola Superior de Enfermagem São Francisco das Misericórdias

Escola Superior de Enfermagem de São José de Cluny

Escola Superior de Saúde Norte da Cruz Vermelha Portuguesa