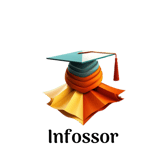 University of Porto (U.Porto)
The University of Porto, also known as UP or U.Porto, is a renowned public university located in Porto, Portugal. Founded in 1911, it is the second largest university in the country and is considered one of the best universities in Europe. The university offers a wide range of programs, including engineering, law, economics, medicine, and humanities, and attracts students from all over the world. UP is renowned for its cutting-edge research in many fields, including biomedicine, nanotechnology, energy, and environmental sciences. The university has a large number of research institutes and centers, including the Institute of Biomedical Sciences Abel Salazar, the Institute of Molecular Medicine, and the Institute of Research in Renewable Energy. These institutes allow UP to remain at the forefront of innovation and technology. In addition to its reputation for research, UP is also recognized for its commitment to providing a high-quality education to its students. The university has a diverse student body, with students from over 150 different countries. The university is dedicated to ensuring that students receive the support they need to succeed and has a range of services, including counseling, tutoring, and language classes. UP is also a university that is dedicated to community engagement. The university works closely with local businesses, governments, and organizations to promote economic development, social justice, and cultural exchange. UP is committed to playing a role in improving the lives of the people of Porto and the surrounding area. In conclusion, the University of Porto is a vibrant, dynamic, and innovative university that offers students a world-class education, cutting-edge research, and a commitment to community engagement. Whether you are a student, researcher, or just looking for a university with a strong reputation, UP is definitely worth considering.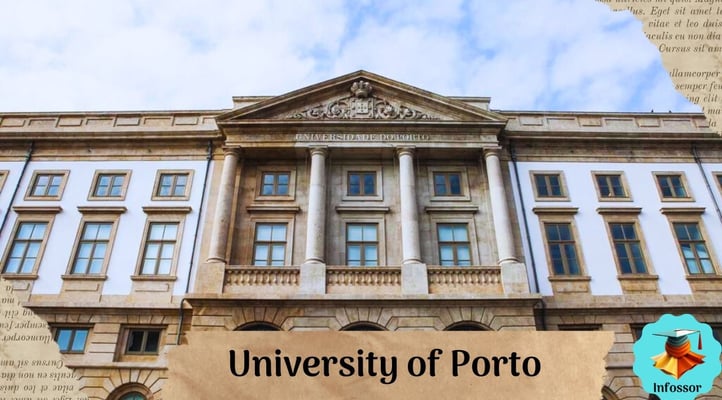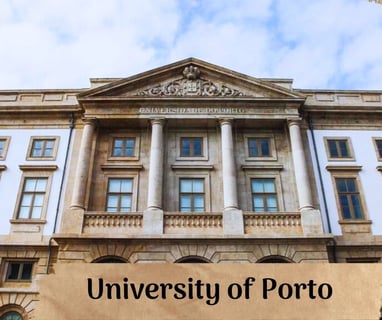 The University of Porto (UPorto) is a comprehensive university that offers a wide range of undergraduate and graduate programs across various disciplines. Some of the departments and subjects available at UPorto include:
1. Faculty of Sciences (Faculdade de Ciências)
Biology

Biochemistry

Mathematics

Physics

Geology

Chemistry

Environmental Sciences
2. Faculty of Engineering (Faculdade de Engenharia)
Civil Engineering
Mechanical Engineering

Electrical and Computer Engineering

Chemical Engineering

Industrial Engineering and Management

Informatics and Computing Engineering
3. Faculty of Medicine (Faculdade de Medicina)
Medicine

Biomedical Sciences
4. Faculty of Pharmacy (Faculdade de Farmácia)
Pharmacy

Pharmaceutical Sciences
5. Faculty of Arts and Humanities (Faculdade de Letras)
Languages and Literatures

History

Archaeology

Philosophy

Communication Sciences
6. Faculty of Law (Faculdade de Direito)
Law

Legal Sciences

Criminology
7. Faculty of Psychology and Education Sciences (Faculdade de Psicologia e de Ciências da Educação)
Psychology

Educational Sciences
8. Faculty of Economics (Faculdade de Economia)
9. Faculty of Architecture (Faculdade de Arquitetura)
Architecture

Urban Planning
10. Faculty of Dental Medicine (Faculdade de Medicina Dentária)
11. Faculty of Fine Arts (Faculdade de Belas Artes)
12. Faculty of Nutrition and Food Sciences (Faculdade de Ciências da Nutrição e Alimentação)
Nutrition Sciences

Food Sciences and Technology
The admission procedure for international students at the University of Porto (UPorto) is as follows:
Check the admission requirements: Make sure you meet the academic and language requirements for the program you are interested in.

Apply online: Submit your application through the online application platform, including your academic transcripts, CV, motivation letter, language test scores, etc.

Wait for the decision: UPorto will review your application and let you know the result, which may take several weeks.

Pay the tuition fees: If your application is accepted, you will need to pay the tuition fees to secure your place at UPorto.

Apply for a student visa: If you are coming from outside the European Union, you will need to apply for a student visa.
Please note that the admission process may vary depending on your country of origin and the program you are applying for, so it is advisable to check the official website of UPorto for up-to-date information.