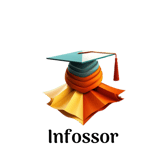 University of Trás-os-Montes and Alto Douro (UTAD)
The University of Trás-os-Montes and Alto Douro (UTAD) is a public higher education institution located in the heart of Portugal. With a rich history dating back to the 20th century, UTAD is known for its commitment to excellence in teaching and research, offering a wide range of academic programs in fields such as engineering, science, humanities, and social sciences. One of the unique features of UTAD is its location, surrounded by breathtaking natural beauty and rich cultural heritage. The university is situated in the historic region of Trás-os-Montes and Alto Douro, an area known for its stunning landscapes, vineyards, and traditional villages. This provides students with a unique and enriching learning environment, as well as opportunities for outdoor activities and cultural exploration. At UTAD, students can expect a dynamic and supportive academic community, with a student-centered approach to learning. The university is equipped with modern facilities, including state-of-the-art laboratories, libraries, and student services, ensuring that students have everything they need to succeed. In addition to its high-quality academic programs, UTAD is also renowned for its research capabilities, with a focus on interdisciplinary and cross-disciplinary projects. The university has established partnerships with national and international institutions, providing students with opportunities for collaboration and exchange programs. In conclusion, the University of Trás-os-Montes and Alto Douro is a vibrant and dynamic institution, offering students an exceptional learning experience in a beautiful and culturally rich environment. Whether you are seeking a challenging academic program, a supportive community, or a unique cultural experience, UTAD is a great choice for your higher education journey.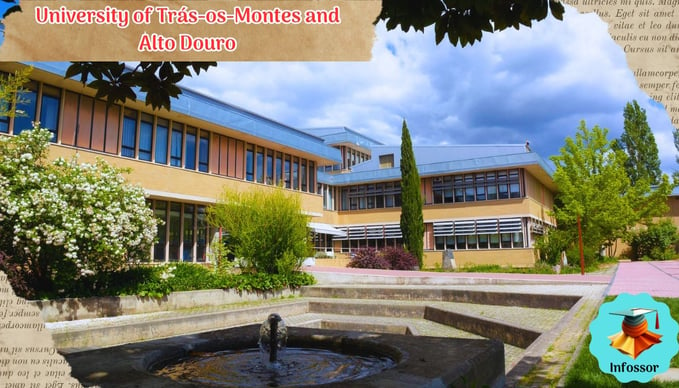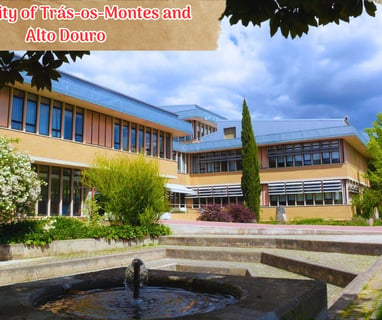 The University of Trás-os-Montes and Alto Douro (UTAD) offers a variety of academic programs across several departments and faculties. The following are some of the departments and subjects available at UTAD:
1. Faculty of Sciences and Technology (Faculdade de Ciências e Tecnologia)
Biology

Biotechnology

Environmental Sciences

Computer Science

Mathematics

Physics

Forestry Sciences
2. Faculty of Veterinary Medicine (Faculdade de Medicina Veterinária)
Veterinary Medicine

Animal Science
3. Faculty of Agrarian and Veterinary Sciences (Faculdade de Ciências Agrárias e Veterinárias)
Agronomy

Forestry Engineering

Agricultural Engineering

Environmental Engineering
4. Faculty of Economics and Sociology (Faculdade de Economia e Sociologia)
Economics

Sociology

Management
5. Faculty of Humanities and Social Sciences (Faculdade de Letras e Ciências Sociais)
Languages and Literature

History

Geography

Communication Sciences
Please note that this list is not exhaustive, and the exact programs and subjects offered at UTAD may change over time. It is best to check the official website of UTAD for the most up-to-date information.
6. School of Education Sciences (Escola de Ciências da Educação)
Education Sciences

Psychology
7. School of Life and Environmental Sciences (Escola de Ciências da Vida e do Ambiente)
Biochemistry

Biomedical Sciences

Environmental Biology
8. School of Nursing (Escola de Enfermagem)
9. School of Sports and Leisure (Escola de Desporto e Lazer)
Sports Sciences

Leisure Sciences
10. School of Technology and Management (Escola de Ciências e Tecnologia)
Civil Engineering

Computer Engineering

Industrial Engineering and Management
Admission Procedure for international students at University of Trás-os-Montes and Alto Douro:
Application: International students must fill out the online application form available on the university's official website and submit it along with the required documents.

Supporting Documents: International students must submit the following documents:
Certified copy of academic transcripts

Certified copy of degree certificates

Proof of English language proficiency (IELTS, TOEFL, PTE, etc.)

Passport-sized photograph

Passport copy

A statement of purpose

Letters of recommendation
Assessment: Once the application and supporting documents are received, the university's admission committee will assess the application to determine the student's eligibility.

Acceptance Letter: If the student is deemed eligible, the university will issue an acceptance letter, which will include information about visa requirements, tuition fees, and the enrollment process.

Visa Process: International students must obtain a student visa from the Portuguese embassy or consulate in their home country. The visa process usually involves a personal interview, payment of visa fees, and submission of the acceptance letter from the university.

Arrival and Enrollment: After obtaining the student visa, international students must arrive in Portugal and enroll at the University of Trás-os-Montes and Alto Douro by providing proof of their visa and payment of tuition fees.

Health Insurance: International students must obtain health insurance before arriving in Portugal. The university offers an insurance policy that covers medical expenses and emergencies.